Manufacturer of low-speed lifts and PRM lifts – Legal notices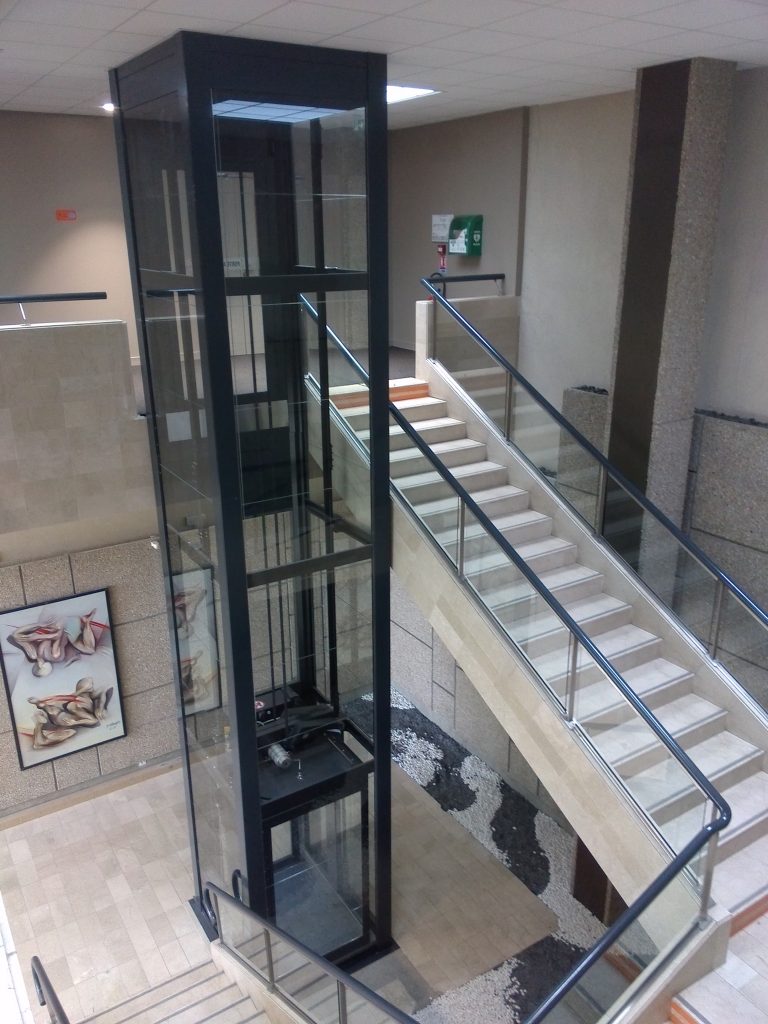 First, ERMHES is your manufacturer of custom lifts and PRM lifts, since 1996. Our products : low-speed lifts, PRM lifts, stairlifts, goods lifts, inclined platforms and panoramic lifts…
Additionally, your french manufacturer covers the whole of France, and has a 20 years experience as the unique French manufacturer of low-speed lifts and lifts for people with reduced mobility (PRM).
Informations difused on the website of the company ERMHES (which in French stands for 'Design and Build of Disability Lifting and Special Equipment') are just provided on an indicative basis and can not be a contractual nature.
Intellectual property right of reproduction. This entire site is covered by French and international legislation on copyright and intellectual property. The reproduction in full or in part of this site on any other medium is strictly prohibited. For more information, please contact your lifts manufacturer.
Indeed, those informations are given only as indications, and present no legal obligation. Our company cannot guarantee the accuracy, the completeness of the topicality of the information.
As a result, the company ERMHES does not accept any responsibility :
disclaims

 all liability for any imprecision, inaccuracy or omissionrelating to information on its website.
for any imprecision, inaccuracy or omissionrelating to information on its website (low-speed lifts manufacturer, PRM lifts, panoramic lifts…). Photos and descriptions no contractual
any direct or indirect damage, whatever the cause, by the access of anyone or on the site or the impossibility of entering on it, as well as the usage of the site.
ERMHES reserves the right to modify or update its content, whatever its nature and at anytime. Thanks to trust our company for many years.
ERMHES COMPANY
French custom lifts and PRM lifts manufacturer
HEADQUARTERS :
23 rue Pierre et Marie Curie – BP 20408
35504 Vitré Cedex
Tel. : 02 99 74 06 16
Publishing responsible : M. BLITEK
Conception and development : Agence IMPAAKT
Photos credits : ERMHES, IMPAAKT, Shutterstock.com et fr.fotolia.com
Hosting : OVH – Headquarters : 2 rue Kellermann – 59100 Roubaix – France.
The editor agrees to observe all the rules concerning the setting up and use of a website.