Categories: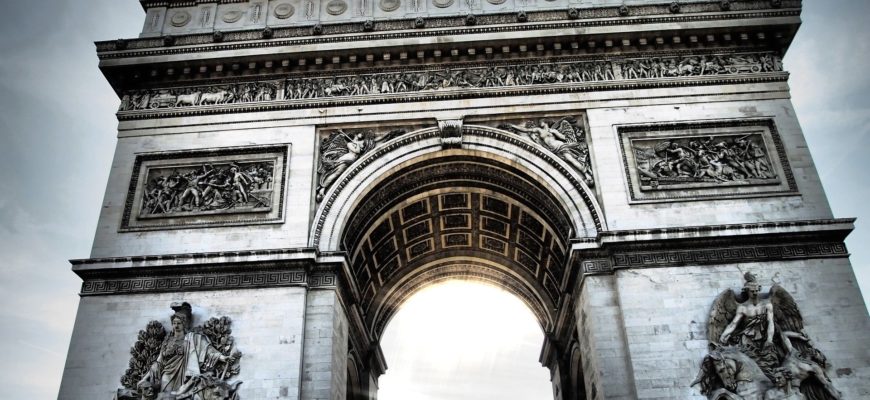 30 years to build the Arc de Triomphe
In its full name «Arc de Triomphe de l'Etoile», the monument was built at the request of Napoleon the Ist in 1806 at the end of the Battle of Austerlitz. It was completed and inaugurated 30 years later, in 1836, by King Louis-Philippe. 
It was built to perpetuate the memory of the French army's victories. 
However, after the fall of Napoleon and Louis XVIII coming to power, the building site of the Arc de triomphe was suspended. In 1823, Louis VXIII ordered the end of the construction but dedicating it to the Pyrenees army. 
In 1832 the building site of the Arc de Triomphe resumed with King Louis-Philippe. He dedicated it to the revolution and Empire armies. It was inaugurated on July 29th, 1836. 
On November 11th , 1920, the grave of the Unknown Soldier was installed under the Arc de Triomphe. It is represented by a flame called the "eternal flame" and rekindled every day at 6:30 p.m. It is the symbol of all French died during the World War One and who have not been identified. 
The Arc de Triomphe pillars decoration is not insignificant. On each pillar is written the names of the battles won by the French armies as well as the names of the 558 French generals. Some names are underlined, these are the generals who felt on the battlefield. 
286 steps. This is what separates you from the top and the panoramic view of Paris with its 12 avenues that converge at Place de l'Etoile (hence its name!).  
In order to make such monuments accessible for all, ERMHES manufactured and installed in 2019 a platform lift to give access to the terrace.