Categories: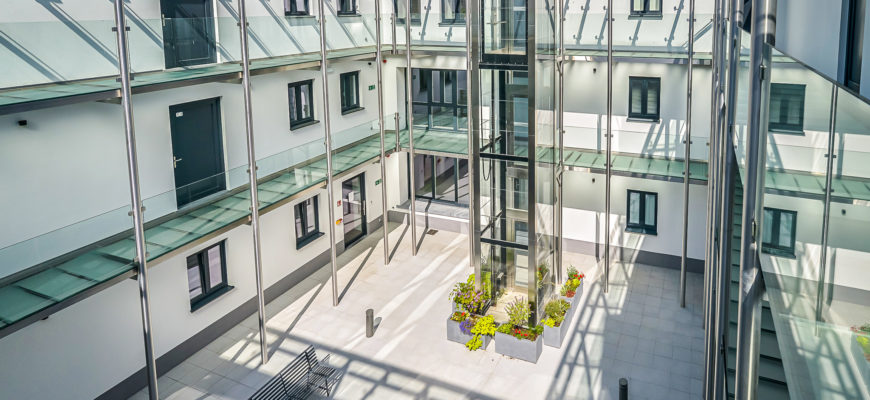 Why

 

choose

 a 

stainless

 

steel

 

home 

l

i

ft

 

?
Reducing the environmental impact of our products by choosing eco-friendly materials has become essential today.
Stainless steel perfectly meets this expectation. Its basic chemical composition (iron, carbon and chromium) gives it specific properties, more advantageous compared to other alloys. It is recyclable, making it a perfect asset to preserve the planet. 
 
 
Its major advantage: high resistance to oxidation 
It is mainly due to the presence of chromium which forms a thin layer of chromium oxide on the surface of the steel, in contact with the oxygen in the atmosphere.
This thin layer gives stainless steel its corrosion resistance properties. 
 
Its other advantage is mainly aesthetic.
Stainless steel is the universal material favoured by architects thanks to the different texture that it is possible to give it. It also has a very long lifetime. 
 
Stainless steel is also an easy-to-clean material, making it the perfect coating for high-traffic areas, such as a home lift. 
Ermhes offers 3 types of materials depending on your Homelift application: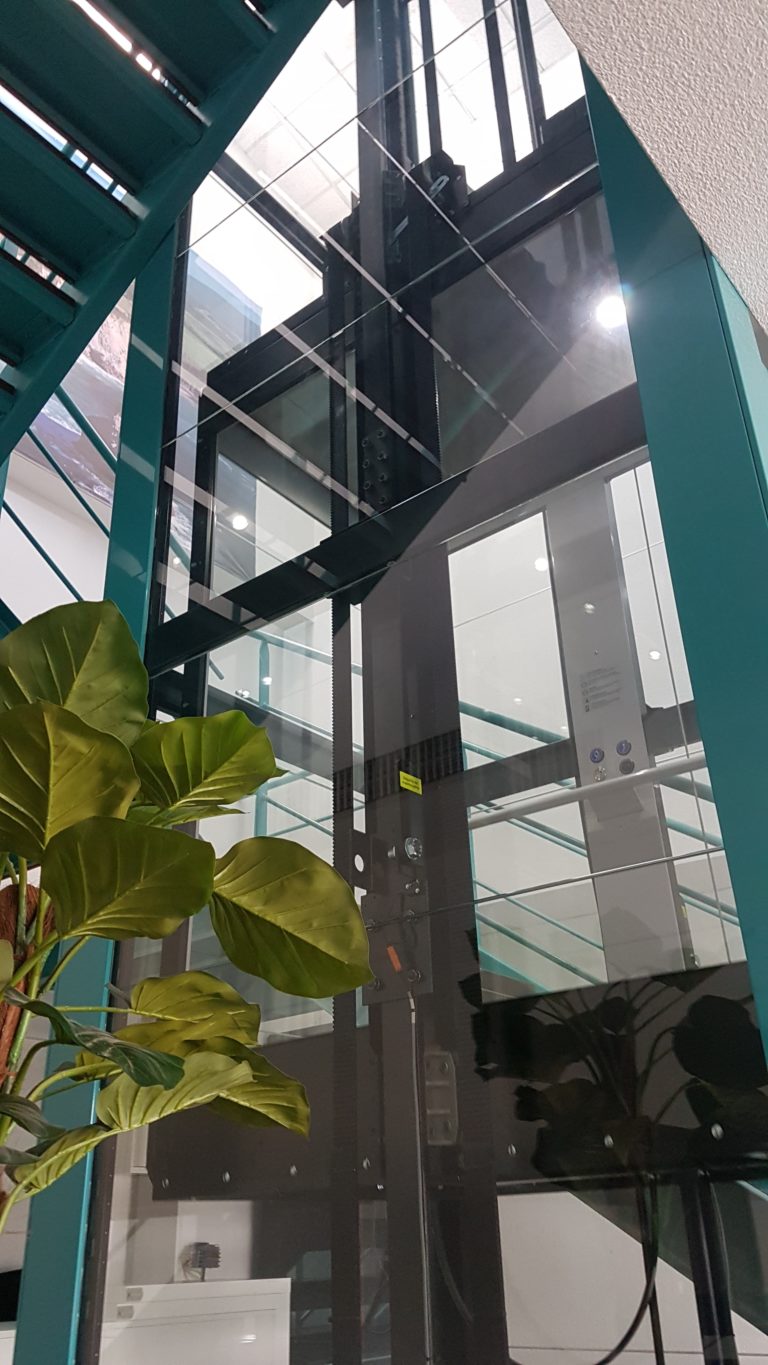 Powder coated steel:
this is the material that allows you an almost infinite customization.
It is available in any colour among the RAL range. More than 200 colours are available, for a perfect match with its environment and at no extra cost! This finish is ideal for indoor installations.
---
For outdoor applications, the steel parts are painted by cationic electrolytic coating (cataphoresis). This technique of electrophoresis deposition of industrial paint is used in the automotive industry to paint the bodywork of vehicles. 
Your VIVALIFT home lift can withstand climate hazards for more than 20 years !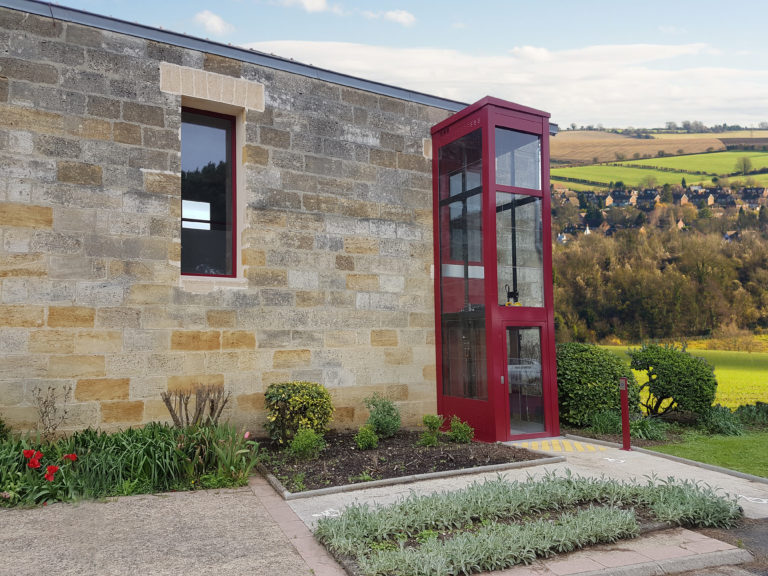 ---
Brushed stainless steel 304: This matt finish is the perfect modern and design choice. ERMHES offers this finish as standard for the VIVALIFT cabins. It will make your lift a unique piece. This finish is recommended for outdoor installation that requires resistant materials.
You can choose this finish to make your VIVALIFT a key element of your building design.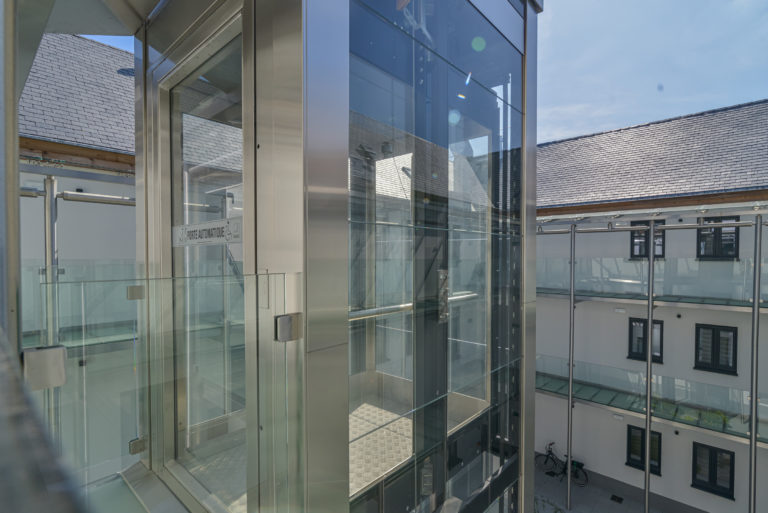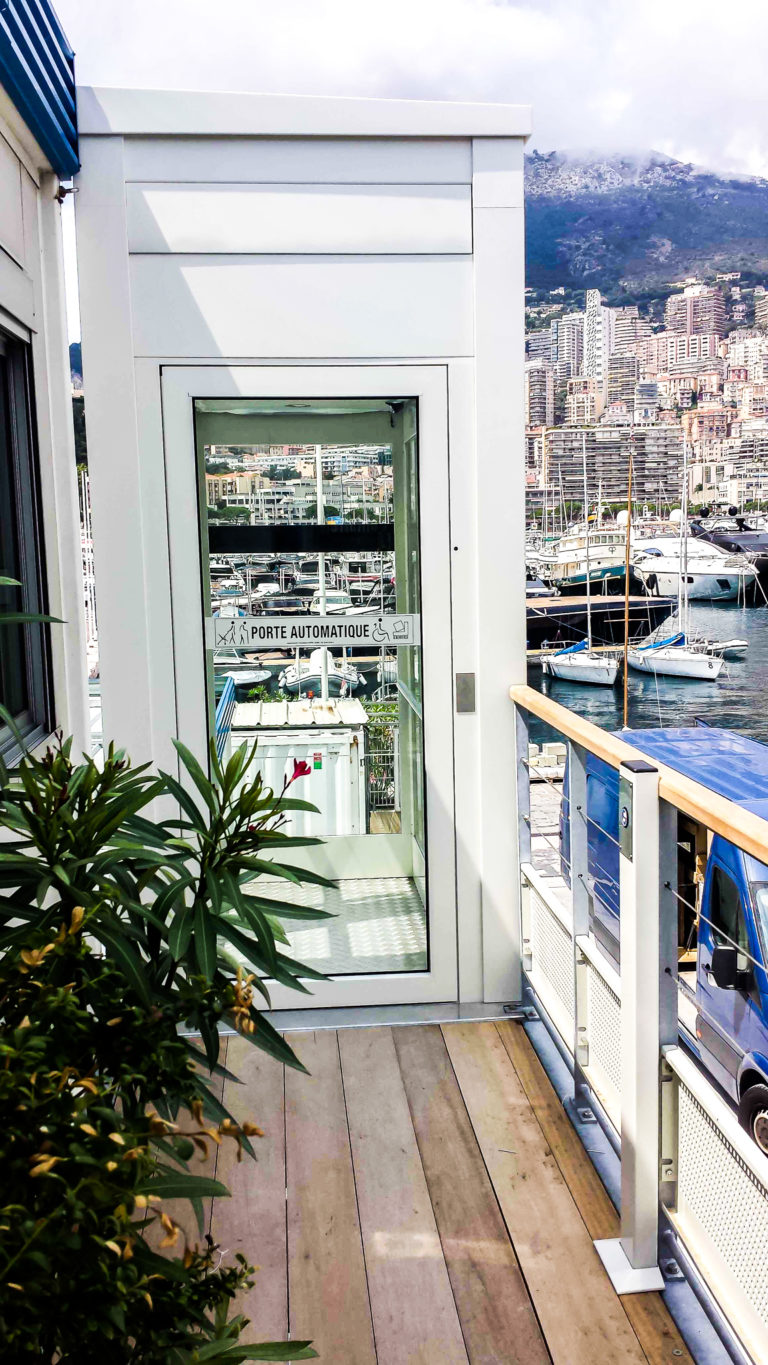 Stainless steel 316 L: 
This stainless steel is also called "marine stainless steel". It is distinguished by whithstanding to all type of weather conditions such as the seaside or a swimming pool. It is also impermeable to acids, corrosion or sea spray.
This is the preferred option for applications close to the water since it does not rust.