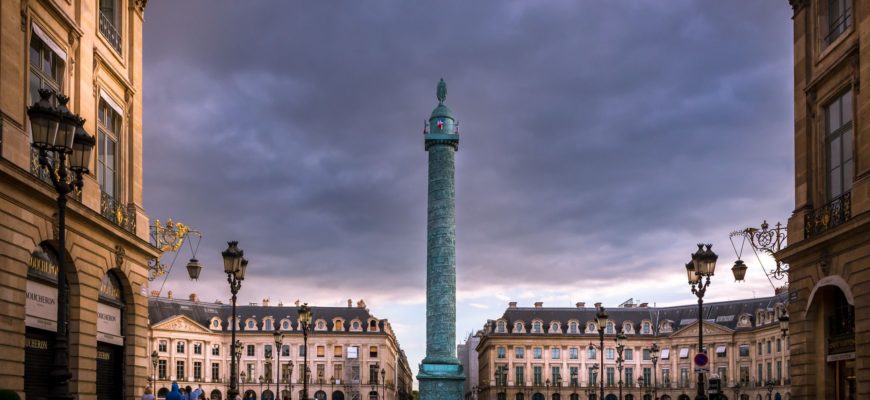 Place Vendôme secret name
First called "Conquest place" in 1677 during the project of its creation, it quickly changed its name to be called "Place Louis le Grand" in 1685 in reference to the statue of Louis XIV erected in the center of the place.
During the revolution, it took the name of "Piques place" and the statue of Louis XIV has been destroyed. Napoleon then built a column in 1810 dedicated to the soldiers who won Austerlitz battle. More than 1,200 cannons taken from the Russians and the Austrians were melted down to make the bronze plates which surround the column, recounting the military exploits of the Grande Armée.
In 1871, it takes the name of "International place".
It's only from the 17th century the square took the name we know today: the "Place Vendôme". It takes its name from the Hôtel Vendôme and its gardens, the site where the square is built.
It is now one of the most famous squares in Paris and considered one of the most luxurious in the world!
We can find shops like Piaget, Louis Vuitton, Chopard, Chanel, Cartier, Rolex, Boucheron, Dior, Mauboussin …