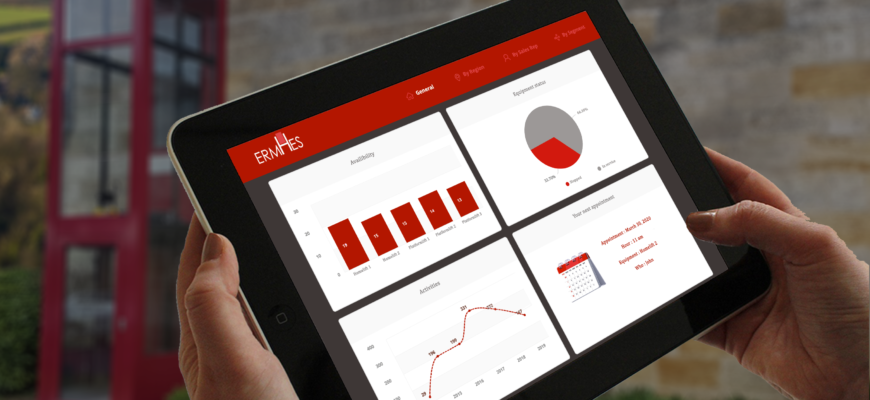 The Smart home lift 
ERMHES slow speed lifts and platform lifts for people with reduced mobility are equipped with a technology that is unique in the world.
The ERMHES Smart App is accessible everywhere, at any time from smartphone or tablet. 
Designed to reduce and facilitate maintenance visits time of our home lifts and platform lifts, the ERMHES smart application allows you to use, customize or maintain our lifts. 
The Maintenance engineers, technicians, installers or even the users can connect their smartphone or tablet to ERMHES lifts if she/he is closed using Bluetooth. 
A single-use access code guarantees a secure access to your lift's sensitive settings and our privacy. 
A complete tool for the user :
- Make moving ERMHES lifts from your Smartphone !  
- Lift settings can be changed very easily from the app (landing doors closure delays can be different between the floors, adapt standby time of cabin lights...). 
- Customize our lifts to suit your needs. An electric wheelchair can be easily paired to the ERMHES slow speed lifts and vertical platform lifts for people with reduced mobility. 
Valuable help for maintenance technicians :
- Control panel informations' are also available on the application. The maintenance engineer / technician can identify a fault very quickly on all the ERMHES lifts range (landing door not locked, batteries voltage indications, number of trips, safety chain, maintenance visits history...). 
- They can identify at a glance, any failure and repair it.
- The degree of component wear is accessible and thus allows to make a predictive maintenance. 
- Possibility to make a software reset  (available only for maintenance team manager).